NPOTA – K0PIR Activating Wind Cave And Jewel Cave
Just a heads up; I'll be activating a couple of parks next week for NPOTA.
NPOTA Schedule
September 7 – 17:00 to 21:00 UTC I'll be in Wind Cave National Park (NP55) operating from the Elk Mountain campground area (DN83gn).
September 8 – 17:00 to 21:00 UTC I'll be operating from the visitors center (DN83cr) at Jewel Cave National Monument (MN48).
Frequency
Look for my frequency on Facebook, Twitter and the spotting networks. I'll most likely be on 20 Meters, 14.260 MHz +/-  and 20 Meter PSK31 frequency.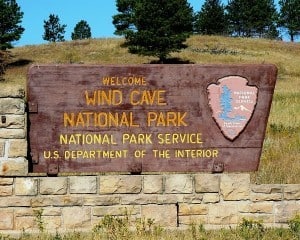 This should be a good activation and I look forward to making hundreds of contacts using my mobile rig. I've learned some valuable lessons doing activations this year.
NPOTA Equipment
The Icom 7000 is a nice rig and I'll be using it with my Signalink USB for operating PSK31. The antenna is an Alpha MOTO with 13 ft whip. I've tried a counterpoise on it and I believe it really helps. More on that later. I'm using a Lenovo P580 laptop for logging and have a dual battery setup in my Hummer H3.
So, if you have the opportunity, please look for me on 20 Meters. National Parks On The Air has been a lot of fun this year. Have you done an activation or been a chaser? And, if you're planning an activation, please comment below. I'll try to find you.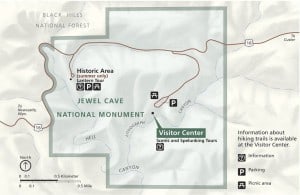 Thanks, best wishes, 73 – Rich, K0PIR